Health care in the US was already changing rapidly, but 2020 brought massive disruption to home-based care providers. Agencies began the year braced for PDGM Implementation and SIP updates, then had to pivot quickly to respond to the COVID pandemic. The increased use of telehealth and home health care offered home care agencies opportunities for expansion – both in services provided and locations.
Growth carries risk, however. All organizations suffer from ​"growing pains" as they scale up operations, open new locations, hire more staff, and implement new systems. Home-based care providers must also deal with labor shortages, changing regulatory requirements, and new payment and care delivery models.
EHR scalability can help your agency meet the challenges of home-based care. You need an EHR system that works for you and grows with you. HCHB's EHR software can help you manage compliance, referrals, workflows, improve patient outcomes, and more.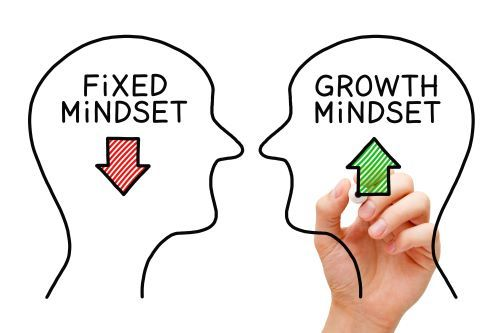 PDGM, SIP, LOC, PEPPER, STAR, OASIS… do you need any more reminders of the alphabet soup of quality assessments, payment models, and other regulatory requirements that home-based care providers must deal with?
Regulatory compliance is the backbone of home health and hospice. If your compliance system is broken, you don't get paid. As post-acute and end of life care increasingly uses value-based payment models, home-based care providers need scalable EHR systems they can rely on to stay in compliance with new regulatory and interoperability requirements.
Privacy and security are huge issues right now – with good reason. You don't want to be featured in the headlines!
CMS has a goal of full interoperability and health information access between patients, providers, and payers. This means that a great deal of sensitive patient health information (PHI) will be readily available to care team members, referrers, and payers. Referral partners increasingly expect home-based care agencies to adhere to rigorous security standards to safeguard PHI. They aren't going to put their own networks and patient information at risk.
Many smaller agencies don't have the in-house IT expertise to manage and safeguard their data. A reliable EHR partner can help.
Meet Health Care Partners' Interoperability Expectations
Interoperability is more than a CMS requirement. Your referrals partners expect it too. A 2019 survey found that ​"60% of referral partners would switch to a different post-acute care provider if the new organization could accept electronic referrals."
An EHR system that supports scalability and interoperability can help you differentiate your agency from competitors.
Quality: Clinicians provide better care when all patient data is readily available.
Reputation: Use EHR data to highlight your agency's high quality of care and customer service.
Efficiency: agencies can easily track a patient's progress
Expansion: Easily integrate new referral partners without overloading your current system
HCHB Connect Suite is your interoperability toolbox. It supports two-way, real-time data sharing throughout a patient's entire circle of care. Use it to streamline patient referrals and enable data sharing with health systems, HIEs, ACOs, and much more.
EHR Scalability Helps You Grow Your Referral Networks
Referral network expansion is one of the biggest challenges faced by home-based care agencies. A scalable EHR system designed to support growth and interoperability can help you increase referrals in your existing networks and provide the business intelligence needed to expand into new markets.
Make your case with new referral sources with analytics data that shows your agency's success:
Improved patient outcomes for home health patients
Lower re-admission and re-hospitalization rates
Higher STAR ratings and with family/​patient satisfaction scores
Boost the power of your EHR with a robust referral management system. For example, HCHB's EHR system seamlessly integrates with Trella Health data to increase transparency in the marketplace and internal operations. Our data analytics models help agencies optimize staffing levels, perform peer-to-peer comparisons with other agencies, and streamline back-end operations.
Increase Process and Workflow Efficiencies
Keeping everyone on the same page is easier when everyone is looking at a single, up-to-date patient record in an EHR – instead of a paper office memo that was out of date months ago.
As your agency grows, administrative tasks become more complex. An EHR system helps keep you in compliance and maintain a high quality of care. EHR scalability allows your systems and processes to grow alongside your business. No matter how many new staff members or branches you have, an effective EHR can help you keep a consistent process and workflow throughout the whole organization.
Improve Quality of Care & Oversight
The real-time data provided by EHRs increases accuracy. As you add new branches or locations, services, and/​or staff, a scalable EHR can ensure that you continue to provide the best quality of care across your entire organization. Expansion is much easier when processes and procedures are standardized across locations.
Clinicians and back-office staffers can easily move between locations.
You have access to analytics that provide insight into patient care KPIs.
Track the data across locations to identify areas that are struggling and make corrections before you incur regulatory penalties.
EHR scalability and interoperability help you integrate predictive analytics and engagement tools to increase quality of care. For example, HCHB clients have access to these partner tools:
Muse Healthcare a partner in our Business Connect Suite. It helps hospice providers better predict, prepare and provide for hospice patients in the last 7 – 12 days of life.
Medalogix analytics help agencies ​"more accurately identify patients who are most at risk of transferring off census, or who would benefit from an additional care episode or hospice care."
Swift Medical and HCHB offer an integrated wound care solution that supports care providers and improves the care experience for patients.
Mobile EHR Solutions for Your Staff
Staff recruitment and retention is one of the main challenges of home-based care. Staff shortages inhibit growth, while overworked employees quickly burn out. An EHR should make it easier for clinicians to provide exceptional care by helping them streamline compliance and maximize their time in the field.
Connectivity: Many areas have spotty cell service and limited Internet. The EHR must still function without connectivity.
Real-time data entry: Use an EHR that prompts your field staff to enter all information needed to complete a visit while they're with the patient, so they don't waste time documenting later or correcting errors.
Compliance: Many payment models require meticulous documentation of a patient's condition and treatment plan. Your EHR must be kept up-to-date with the latest regulatory requirements so clinicians can enter the needed data in the correct format.
Home documentation paints the most accurate picture of the patient's condition because it's done in the moment. HCHB's PointCare is a mobile solution that prompts clinicians to input documentation during each visit, not hours later – and it doesn't require a cell or Internet connection. This real-time record-keeping feature also helps reduce errors that can delay payment and bring regulatory scrutiny.
Homecare Homebase has the Tools you Need
Contact us to learn how our cloud-based software can help you increase efficiency, streamline operations, train staff, and monitor the changing regulatory environment. With a scalable EHR system and other applications, you'll spend less time on administration and more time providing high-quality patient care.
There are many challenges in home-based care, but don't worry. No matter where your workers are, or what they need to do, HCHB has you covered.