Brochures & Information Sheets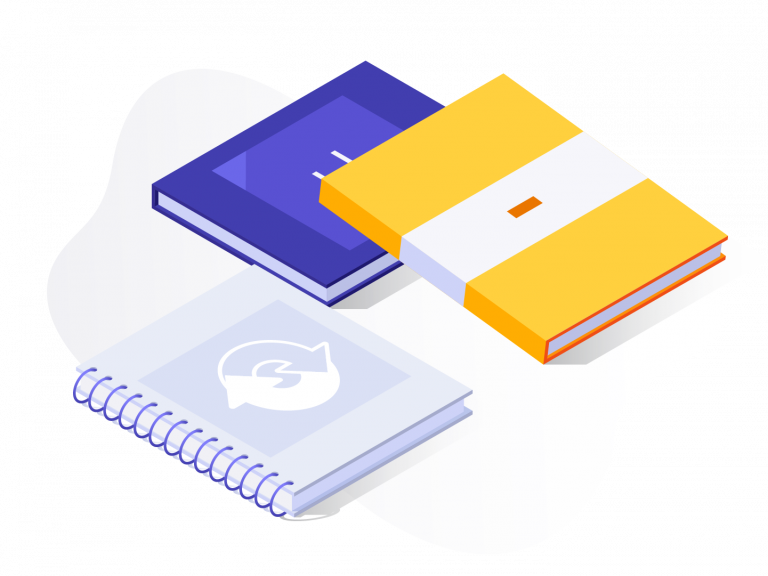 Learn more about customized solutions to boost productivity, performance and profits.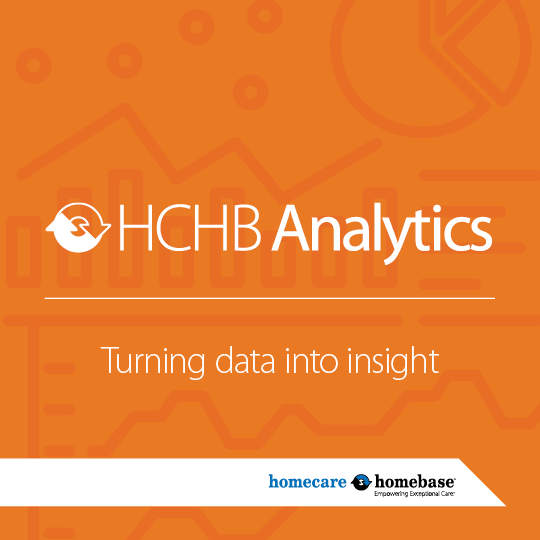 Turning data into insight. Shorten the distance
between questions and answers with HCHB Analytics.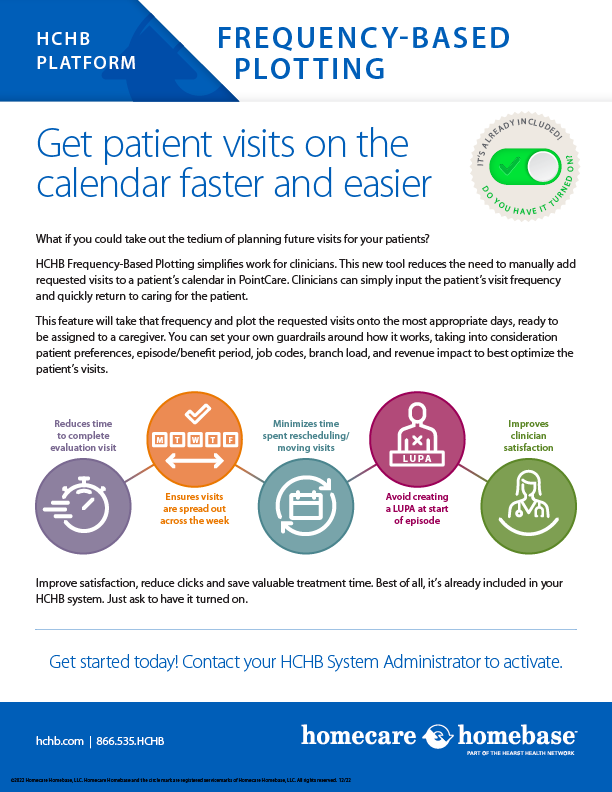 Frequency-Based Plotting reduces the need to manually add requested visits to a patient's calendar in PointCare.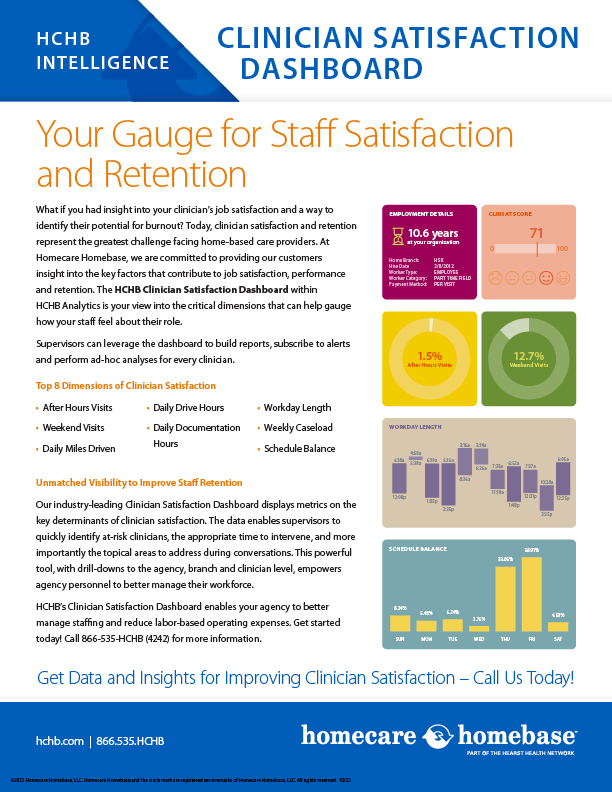 Your Gauge for Staff Satisfaction and Retention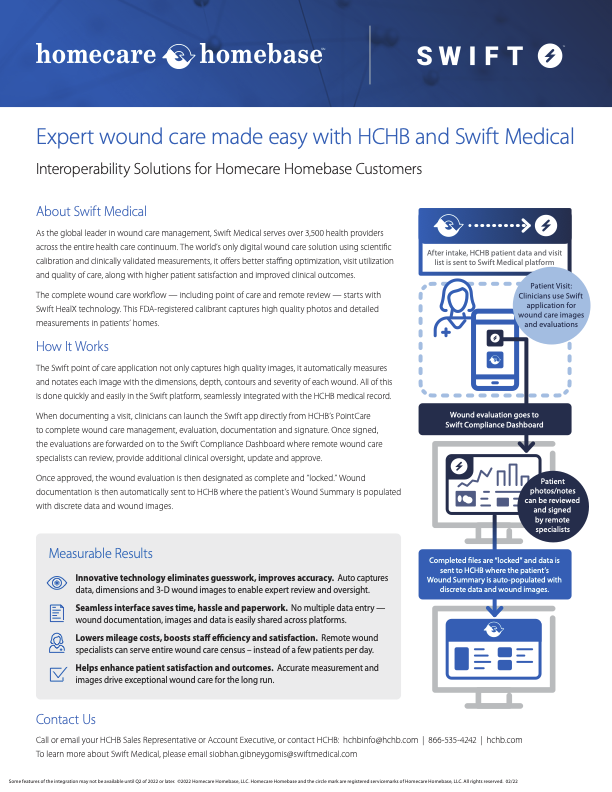 The world's only digital wound care solution using scientific calibration and clinically validated measurements.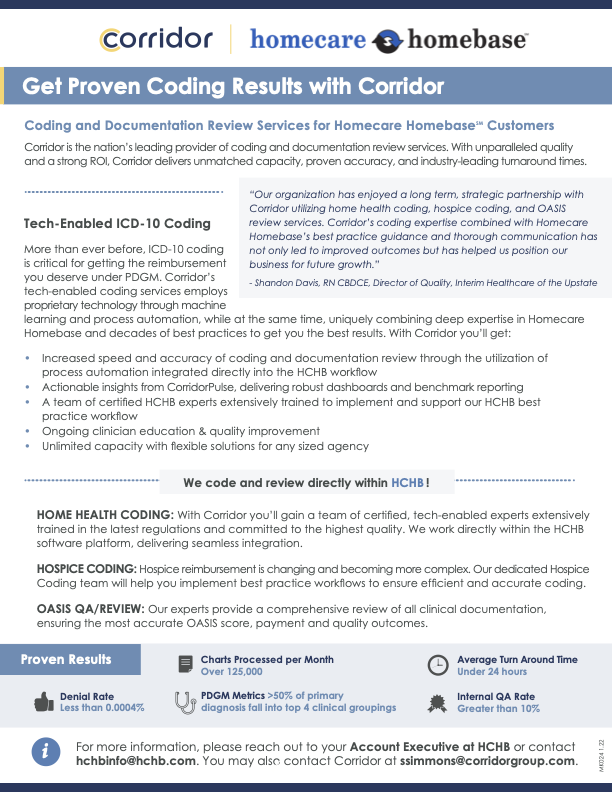 Corridor is the nation's leading provider of coding and documentation review services.
Part of the HCHB Connect Interoperability Suite, Business Connect gives you reliable connections with third-party vendors within the home-based care ecosystem.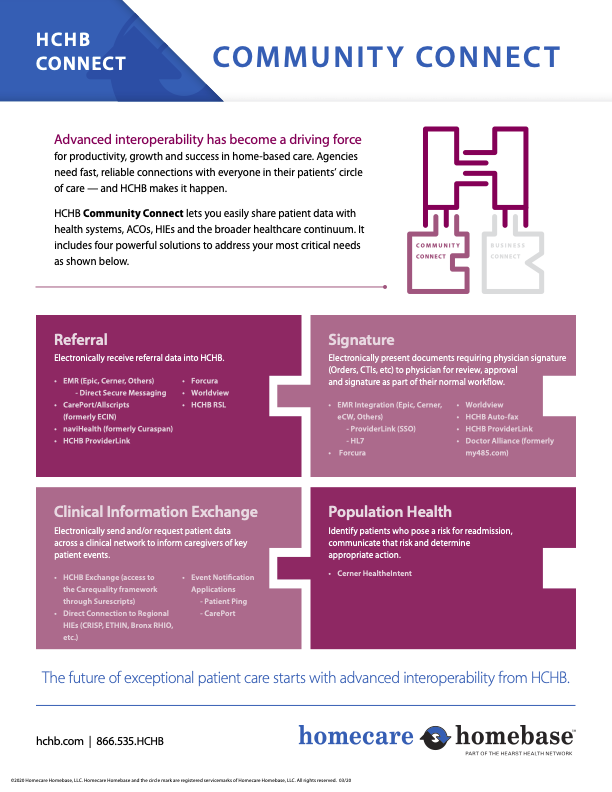 HCHB Community Connect lets you easily share patient data with health systems, ACOs, HIEs and the broader healthcare continuum. It includes four powerful solutions to