HCHB's #1 Initiative is Clinician Satisfaction
Creating a Delightful Experience for Clinicians
HCHB is proud to support the home-based care providers who make a difference in the lives of some of the most vulnerable populations while providing cost-effective and high-quality care. As we evolve, Homecare Homebase is aiming to create more effective and user-friendly applications that support clinical workflows and enhance patient care. We are actively listening to the perspectives and insights of clinicians and incorporating this feedback into the design process. Placing the clinical perspective at the forefront of our approach enhances clinician satisfaction and shows HCHB's respect for their input and expertise. HCHB's Clinician Satisfaction initiative is led by our Chief Clinical Officer, Brandy Sparkman-Beierle.
Meet Brandy Sparkman-Beierle​
Brandy is an RN with 19+ years in clinical operations. She worked at the home health and hospice bedside before moving onto leadership roles and was an avid fan of HCHB. Now as part of the Homecare Homebase team, Brandy tackles clinician satisfaction by helping our clients improve their operational and clinical processes, gathering clinical insights and working with our development team on HCHB product and service enhancements.
"Every day I wake up thinking about how we can make clinicians happy and empower exceptional care in an ever-changing regulatory environment while getting claims paid to keep our customers financially secure and ensure access to care in the home—the place that patients want to receive care. If you're going to remain a leader in this space, you must continue to evolve. You must have all the stakeholders at the table eliciting their feedback; actually, listening, doing ride-alongs, and co-developing innovative software with clinicians."
~ Brandy Sparkman-Beierle, Chief Clinical Officer, Homecare Homebase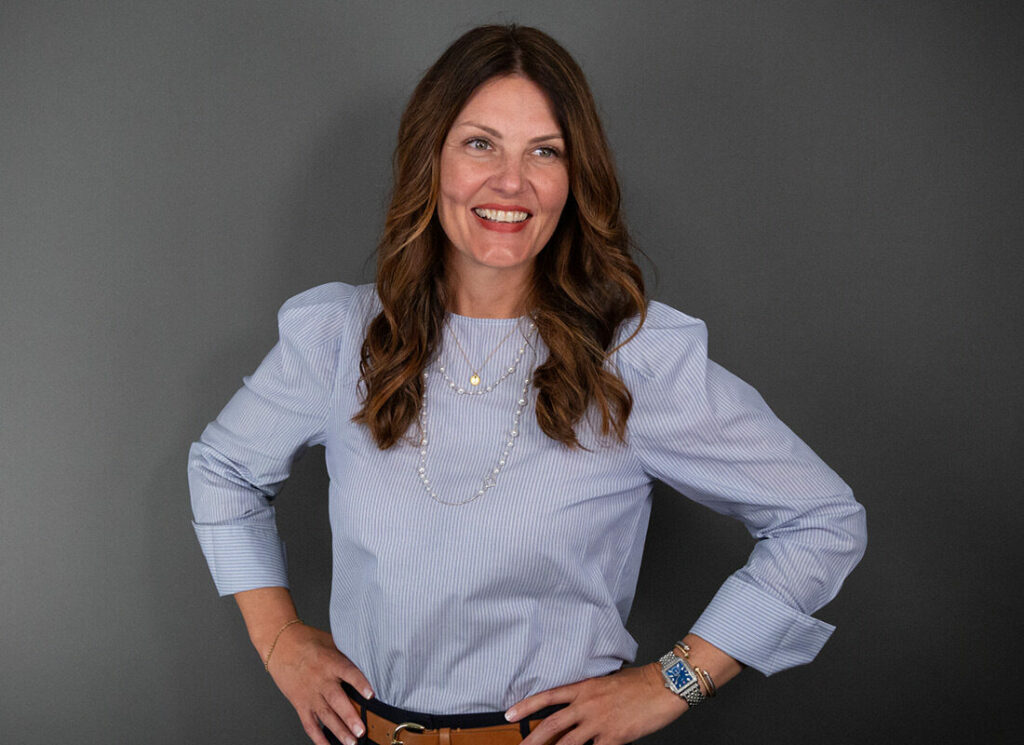 Homecare Homebase listens to clinicians and uses their feedback to inform everything from product development to support and implementation. Here are just a few of the ways we're bringing the clinician perspective to the forefront.
Clinical Advisory Groups
Our clinician satisfaction efforts include connecting with our "boots on the ground". HCHB consults with multiple groups of clinicians who use HCHB to provide care. These clinicians provide feedback, advice and assist our teams with ride-alongs to give us a glimpse of the daily life of a caregiver.
"It flows well, and is user friendly. This is one of the better systems used for documentation and care of patients."

"I like this system more than the others I have used"

"It is convenient easy to follow and gives you guides in providing services."

"It is easy to use and follow and it won't let you sign out without completing everything."

"Easy to use, and easy to understand"

"PointCare is very user-friendly and easy to navigate."

"Comprehensive application that is easy to traverse."

"It works well and is user friendly."

"It is very easy to use..love it."

"It's simple and easy for charting. Very organized"

"As a PTA, it covers all of my treatment needs."

"Easier to learn when new or teaching to a new staff. Overall much better than a past program with another hospice."

"Easy to use and efficient."

"Easy documentation and is very thorough."

"I have used other hospice software and PointCare is hands down the best!"

"It's the most user-friendly EMR I've used!"

"Easy to use and comprehensive."

"PointCare is easy to use and navigate through. Well programmed!!!"

Enhancing Our Staff's Clinical Knowledge
HCHB is proud to have several clinicians on staff who share their perspective and expertise with the company. Clinicians are represented in departments ranging from Product Development to Client Success and Education.
"Being able to speak the clinical language, know the pain points of documentation, operations and leadership, and know how to delegate has really impacted how I work and communicate with others."
– Jon Higginbotham, BSN, RN | VP of Business Development and Clinical Analyst | Homecare Homebase
"As a registered nurse, I would work with the focus of advocating for the patients I was caring for and I feel that I'm able to (indirectly) do that here at HCHB through the products we're building and maintaining. I feel like I'm now able to advocate for other clinicians by ensuring we're building solutions that enable them to efficiently care for their patients and/or caregivers. The scale in which we're able make this kind of impact is also something that really excites me about the work the team and I get to do every single day."
– Juan Carlos Gallegos, RN | Senior Director – EHR | Homecare Homebase
"My clinical background as a home health PT truly informs every aspect of my job. I approach every project I work on through the lens of a clinician first. I consider how I would want to use that information/product if I were working out in the field, and how can I contribute toward making clinicians' days a little easier or more efficient. I try to keep the clinician mindset at the forefront of everything I work on."
– Kathryn Moens, PT | Clinical Content Analyst | Homecare Homebase
"Most of my experience has been in home care. But I found I had an affinity for learning EMRs too, so I had a goal of attaining an informatics degree on top of my RN license. It was just perfect to bring both of those things together here at HCHB. Now, I get to help end users with tips and tricks, or advocate for them with improvements when the available solutions don't meet the mark."
– Amelia Black, RN | Sr. Clinical Optimization Consultant | Homecare Homebase
"My clinical background helps me understand the struggles nurses face with training, being more efficient, and connecting with patients."
– Mark Hinson, RN, Licensed Paramedic | Director of Client Education | Homecare Homebase
"I was an HCHB user for over five years on the agency side both as a field clinician and in agency operations. I genuinely believe in the product and want to assist in improving the experience at all levels from the patients to executive teams. It was very clear early on in my interactions with the HCHB team that the company lives by their core values and mission. I continue to find this to be true on a daily basis!"
– Jaclyn Johnson, PT | Account Executive | Homecare Homebase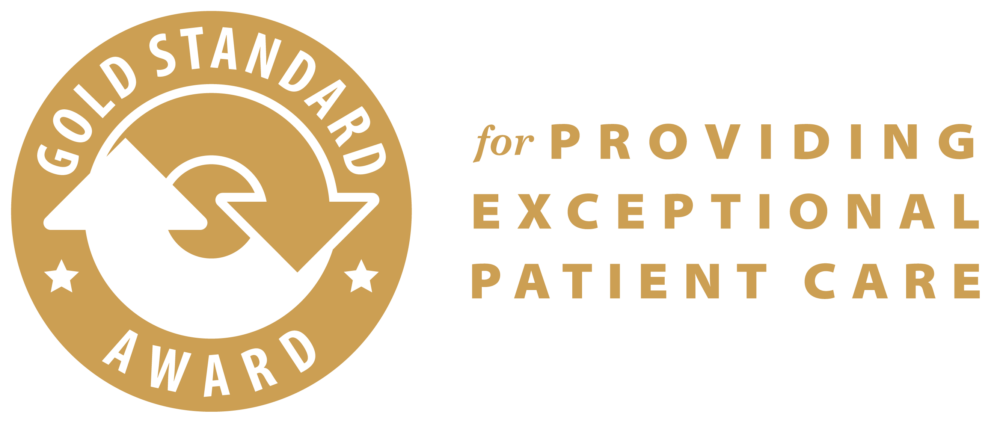 Celebrating Caregivers with the HCHB Gold Standard Award
HCHB's Gold Standard Award celebrates home-based caregivers who utilize HCHB to provide exceptional patient care. Visit our Gold Standard Award Page to learn more about the award and our winners.
Supporting Clinician Satisfaction with Data
Homecare Homebase has developed several dashboards within HCHB Analytics to help agencies track clinician satisfaction and productivity. HCHB goes beyond standard productivity measurements and drills down into key indicators of care fatigue or burnout. These insights help agency leaders initiate engaging conversations with caregivers about their job satisfaction. Watch the webinar to learn more about the Clinician Satisfaction Dashboard.
HCHB's Commitment to Clinical Compliance
Homecare Homebase will continue to update our software to meet regulatory requirements and provide documentation workflow to provide clinicians with psychological safety. We want to make sure that caregivers using HCHB continue to be confident about compliance.
"We actively listen to our customers and what they are concerned about, what they're facing on a day-to-day perspective from care delivery and clinician satisfaction to the regulatory landscape. We also put that information into action from an advocacy standpoint and try to make sure that their voice is being heard so they can continue to take quality care of patients in their homes."
– Brandy Sparkman-Beierle, Chief Clinical Officer, Homecare Homebase
An EHR Clinicians Can Trust
During her time as a care provider, Brandy Sparkman-Beierle realized that it wasn't enough to have the technology. She needed to be able to trust that the software she was using would serve as a safety net. Confidence in your software solution is a requirement to achieve clinician satisfaction.
"Nobody talks about it much, but I have a personal soapbox about psychological safety and trust. At the end of the day, good clinicians that empower exceptional care must take care of patients and they have to do it within compliance guardrails. They must feel safe in the knowledge that they provided the right care and have quality documentation to support the care delivered. I think that's something that Homecare Homebase has done well over the last 20 years. We provide that safety net. If a clinician or agency has to recall any kind of care that was given, it's there in a comprehensive, electronic health record (EHR). When I was a clinician using HCHB, I knew I wouldn't be put in a situation where I was asking: Did I do that? Did I not do that? Did I cross that T? Did I dot that I? Did I get that patient to sign that consent form? Lack of psychology safety and trust are causing many nurses to leave the bedside and organizations because they don't feel safe.
Leveraging HCHB allows the clinician to recall the care that was delivered in the home. It's all there and in a complete, concise manner that lives and breathes for the entirety of that record and that patient's journey. That's why I love Homecare Homebase. That's why I've loved it since 2006. Because I knew once I synced that visit back, I never had to worry that something wasn't documented in a quality, compliant manner. It painted the comprehensive, clinical picture that I needed it to. And if it didn't, it was because I chose not to document the complete, precise picture.
We must continue to support that safety and trust that clinicians need from their EHR. Because that's all they have to recount the care that was provided in the home. I mean, at the end of the day, you only provide the care you document; remembering years later is a challenge, especially if not documented in the electronic health record (EHR)."
Please fill out the form below to receive more information.