May 6, 2020
Your software solution should help your agency increase both staff productivity and patient and worker satisfaction. If only it always worked that way!
Too often, a software change leaves employees bewildered and customers unhappy. The vendor does a sort of ​"drive by implementation" that involves installing the new software, presenting a cursory PowerPoint training presentation, and leaving a massive 500-page user's manual ​"for reference." Office productivity plummets, and so does morale.
In contrast, Homecare Homebase's acclaimed agency software is easy to learn and implement. We're your partner after the installation too. Clients receive regular updates and training on new modules and regulatory requirements. We're here when you need us.
Agency Software Without Tears
We partnered with advanced learning experts to develop software and online training that's extremely intuitive and easy to use. In fact, most field users can be up and running in an afternoon!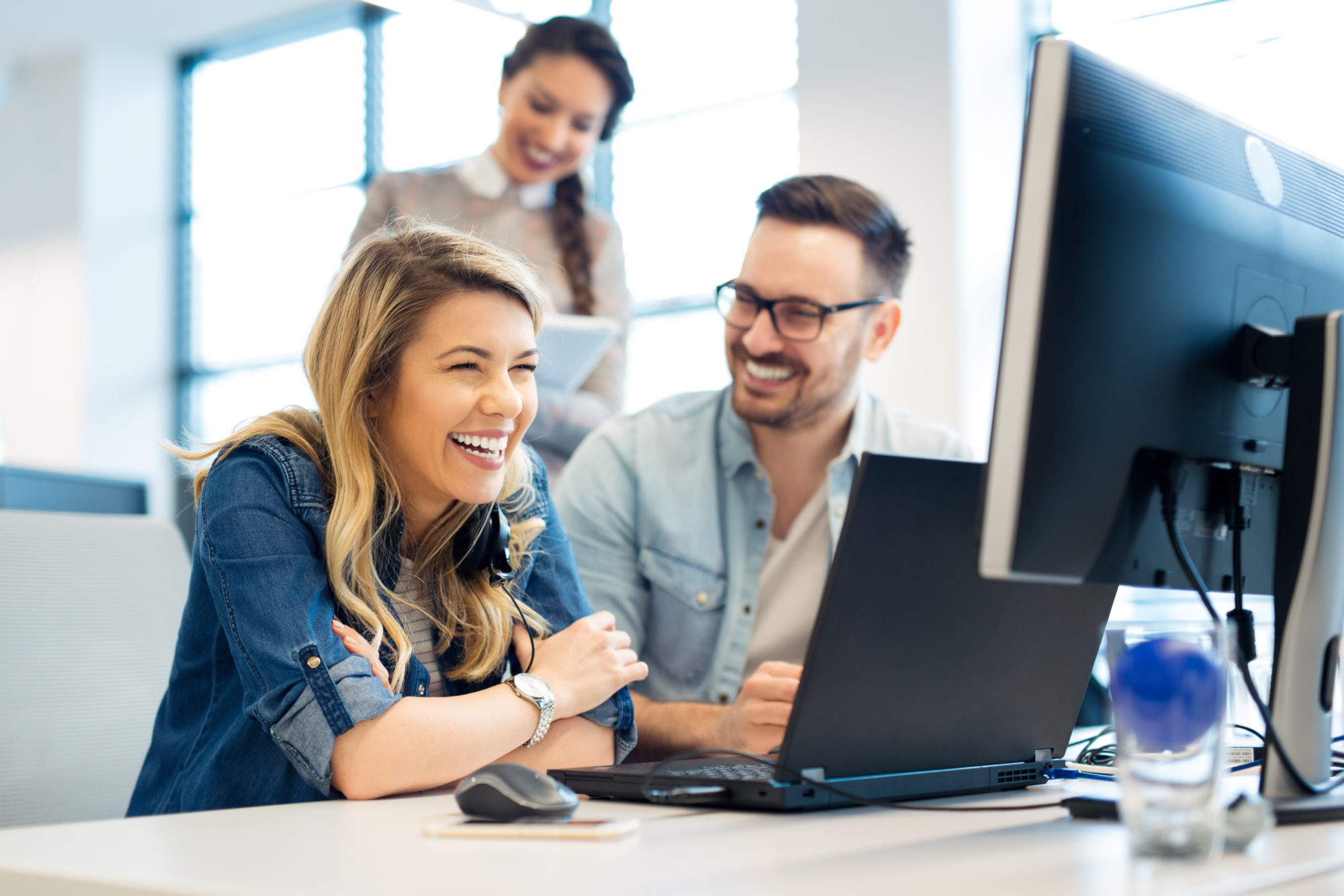 When it comes to implementation, our experienced specialists will lead you through a six-step process that averages just 12-20 weeks from start to finish, based on the size and scope of your agency.
From pre-implementation planning to ​"Go Live" to follow-up, we'll proactively work with you and your staff to measure progress and help ensure users have mastered key areas before moving on to the next phase. That way, our valuable training time is spent answering more complex questions that ultimately lead to faster, higher adoption rates – the key measure of your success.
Our involvement continues after implementation. We continually update our home care software to match new regulatory requirements and improve interoperability with your partners. Even long-time employees need regular training on new systems, billing codes, and basic instruction on completing new documents. The time and money spent on staff education and training is an investment in your success.
How Homecare Homebase Software Can Help Your Agency
We help you manage your documentation and work with your referral sources.
24⁄7 customer support. Our help desk actually helps! At HCHB, you get 24⁄7 access, dedicated support, and quick attention to your questions/​problems.
Integrated caregiver, billing and compliance functionality. We tie all business functions together in a seamless system.
Easy to use; easy to learn. We know that people often resist change. That's why our tools are easy to learn and use. We work with your staff by phone, in-person, and online.
Robust reporting tools. The future of managed health care is data, data, and more data. Our software allows real-time data collection and interpretation. We can help your agency identify and correct problems before they cause problems with clients or regulators.
Regulatory compliance. Our team of home health care experts constantly monitor regulatory changes and requirements. You don't have to worry; we automatically update the software and offer additional training when required.
At HCHB, we understand that change is difficult. How many times have you heard ​"we've always done it this way!" in response to even a suggestion of change? However, the age of the clipboard and paper-based filing system is long gone. The future is electronic health records (EHR), tablets, and real-time data. We can help you embrace the future.