In a recent webinar sponsored by Home Health Care News and Homecare Homebase, a panel health care experts discussed the growth of telehealth and remote patient monitoring. They noted that COVID-19 has precipitated a significant ​"increase in telehealth among a broad array of health care providers, including skilled nursing, consumers, and home health providers." These changes challenge providers to adapt to new technologies, care delivery options, and payment models.
Watch the entire Webinar: ​"Analyzing COVID-19's Impact on Telehealth and EHR Technology"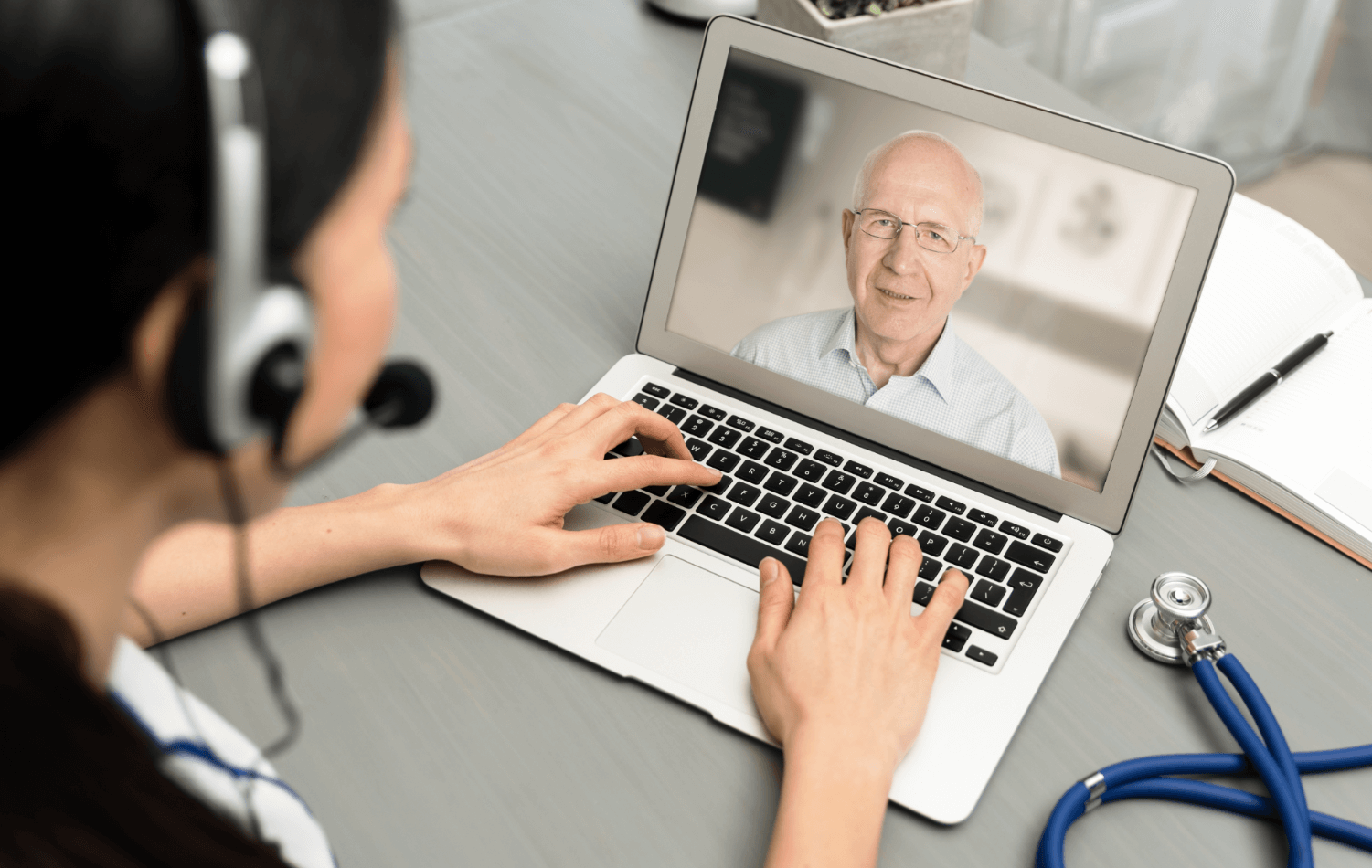 Encourage Payers to Make Increased Flexibility Permanent
The CARES Act added new flexibility for providers, and those changes have been trickling down from traditional Medicare to Medicare Advantage and other providers.
Per the CARES Act, wherever a patient is located – even in her own home – is considered an allowable ​"originating site" for telehealth purposes. In addition, the legislation added 80 new approved telehealth services, which greatly expanded home health providers' telehealth options.
Increased access to telehealth can benefit all patients, particularly those with physical limitations or who lack access to transportation. It's critical for care providers to collect the data needed to show that increased access to telehealth can improve patient outcomes and reduce costs. That information will help you advocate effectively for permanent change, not just temporary waivers.
Expect Increases in Remote Patient Monitoring
Remote patient monitoring is changing. There's less emphasis on standalone hardware solutions and more options for patients to use their own phones or tablets.
That new flexibility encourages two-way communication. Patients can send health monitoring information to providers, and providers can respond. Some examples include patient education around COVID-19, updating care plans, and workflow management.
While most home health agencies (HHA) are eager to embrace this new technology, they also have a legitimate concern about costs. Providers must be paid appropriately. It's important to collect data to prove that remote patient monitoring can improve the standard of care and reduce admissions.
New Structure Must Make Economic Sense for Providers and Patients
This is a time of tremendous change and opportunity in the home health and hospice industry, but it also carries risk. For example, our HCHB clients saw dramatic changes during the first week of April:
Home health weekly admissions fell 33%.
Hospice admissions fell 10%.
Home health LUPAs increased 100%.
The LUPA statistic is a particular concern. Virtual visits are now allowed, but don't count against the LUPA threshold. Neal Reizer, Senior VP of Product Management at HCHB, observed:
"While it's well-intended to allow these visits to occur, there is also an economic hit to HHAs and hospices. When you take a significant decline in admissions and a significant increase in LUPA, you get a nasty inversion of the economics to provide this care."
He encouraged HHAs and hospice agencies to collect data and work with their partners to build a case with payers and elected officials. Without adequate support and reimbursement, telehealth and remote patient monitoring can be a disincentive for providers.
Watch the entire Webinar: ​"Analyzing COVID-19's Impact on Telehealth and EHR Technology"